BBC is always like to promote China's newest network dynamics towards British people. Two days ago, they released "China's Ten Internet Buzzwords in 2016".
They also thinks that, "The amazing of Chinese netizens is that they could use interesting and creative ways to make news. Its speed is faster than a rocket!"
The following presents reasons for listing and interpretations related to people's livelihood:
川普(Sichuan Trump)
Reason: Although Trump has once made derogatory remarks on China, he is still an online celebrity in China and all the Sichuan people are very proud of him.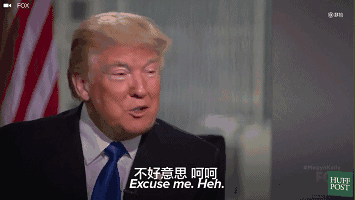 Donald Trump, the real estate tycoon, unexpectedly turned to be the 45th president after the U. S. Presidential Election on November 9th, 2016.
Another Chinese transliteration of Trump is "Sichuan Mandarin".Yes, it is Sichuan Province where national treasures and hot pot are produced.
洪荒之力(Prehistoric Power)
Reason: Prehistoric Powers means a kind of ineluctable force which makes FU Yuanhui become an online celebrity successfully.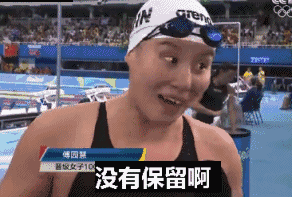 Chinese sportswoman FU Yuanhui created her own best score at Women's 100 metre backstroke semifinals of this year's Rio Olympics. Her exaggerated facial expressions and golden words "I have exerted prehistoric power!" have quickly become popular.
As the reporter told her that she had swum 58s95″, FU Yuanhui was astonished. It is an overblown emoji package.
雾霾(Haze)
Reason: This year's haze triggers many topics and happens to catch the winter solstice.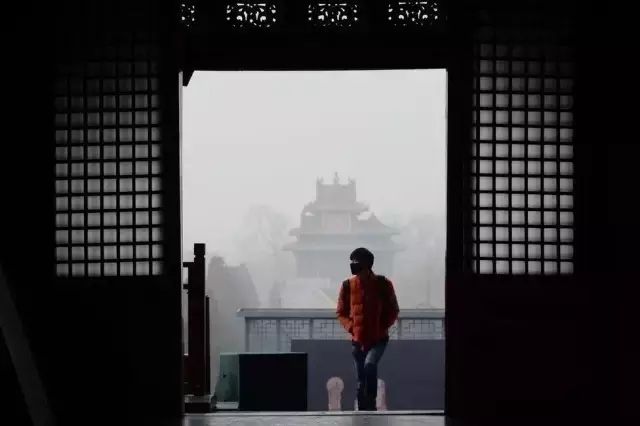 The haze of Beijng has never been so serious under the impression. At the street, more and more people wear gauze masks. Air contamination undoubtedly becomes serious hidden trouble or danger.
However, the Standing Committee of Beijing Municipal People's Congress has issued Prevention & Control Regulations of Beijing meteorological disaster (Second Draft Amendment). It insists on listing haze as the "meteorological disaster" for prevention and control, leaving many experts' and public's objection alone.
This action triggers netizens'crazy taunt. And even People's Daily makes rare and critical comments on it, "this action not only violates science, but also offers an excuse for the polluter to avoid responsibilities."
蓝瘦香菇(Blue Thing, Mush Room)
Reason: WEI Yong got out from gloomy days of breakup through live video. And then he turned from a battery cart salesman to a webcast person who can make more money.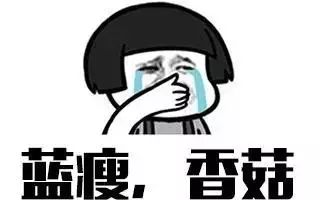 On October, a laddie from Nanning City, Guangxi Province recorded video, "Blue Thing, Mush Room. Today we are so happy at first, why did you fling off a remark like that", after quarreling with his girlfriend.
Owing to its Guangxi dialect, the people heard "Unhappy and wanna cry" as "Blue thing, mush room". So it hit the internet overnight. "Mushroom" laddie suddenly changed into a webcast celebrity. He is worth several times.
吃瓜群众
(Ordinary Social Media Fans)
Reason: The source of ordinary social media fans can't be traced, but is widely applied in the description of unwitting masses as big events happening.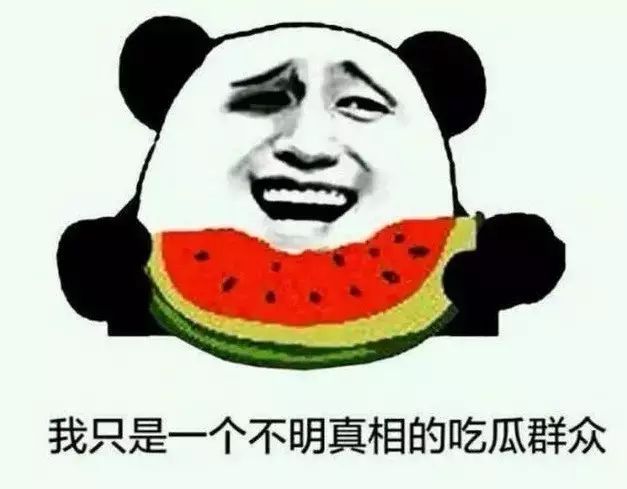 In the real life, the people always eat melon seeds as they chat with each other. It sounds like that netizens post and discuss on the internet forum and others used to echo postings, or voice their opinions, or engage in chitchat. However many netizens only watch postings, so they are dubbed "ordinary social media fans".  In other words, they are ignorant of the truth and fact.
赵(Zhao Family)
Reason: Chinese commonly use the surname"ZHAO"for criticizing the dignitary who also could pass the prosecution.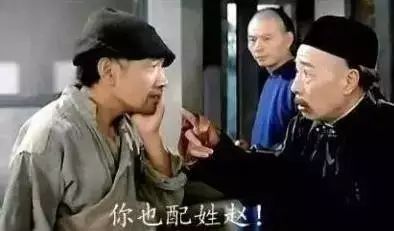 So where "Zhao Family" comes from? It originally stems from one dialogue of LU Xun's The True Story of Ah Q, "You think you're worthy of the surname ZHAO ?" Old Grandpa Zhao in LU Xun's work symbolizes the Zhao family in the highest rank which refer to dignitaries.
The foreign media think that Chinese has no freedom of speech in China and they can abuse the dignitaries only by metaphor.
设立一个小目标
(Setting a Small Target)
Reason:As China's richest people, WANG Jianlin gave suggestions on achieving prosperity, but common people may not realize his suggestions in their lifetime. So "setting a small target" is known as the target out of reach.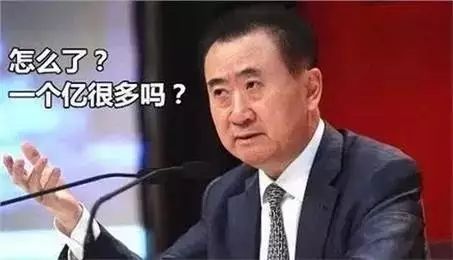 The current popular "A Small Target" origins from "National Father-in-law" WANG Jianlin. He showed a way for the young people at the live program A Date With Luyu — One Day of a Big Shot.
"If wanna be world's richest, setting a small target first, like earning 100 million yuan ($15m)."
Focus on:
We, eGTCP, welcome you to applying for GTCP(Great Tao credit purchasing card), you can get $10,000 immediately, buy more, pay later, let's get started!
Follow us: